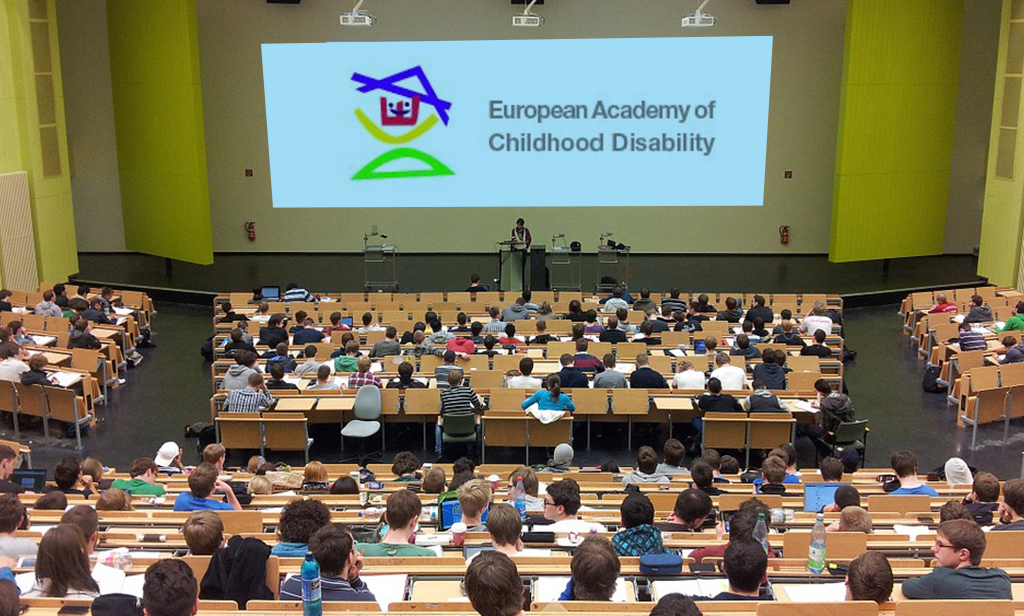 EACD (engl. The European Academy of Childhood Disability) je akademska udruga stručnjaka koji rade s djecom s razvojnim teškoćama širom Europe. Trenutno ima preko 500 članova – liječnika, fizioterapeuta, radnih terapeuta, logopeda, psihologa, medicinskih sestara i tehničara, socijalnih radnika, edukacijskih rehabilitatora.
Članom EACD – a može postati svatko tko radi ili je zainteresiran za rad s djecom s razvojnim teškoćama. Godišnja članarina iznosi 70 € (EUR). Kao član EACD – a ostvarujete brojne pogodnosti o čemu više možete saznati na poveznici.
EACD jednom godišnje organizira konferenciju kojoj prisustvuje velik broj stručnjaka iz cijelog svijeta. Godišnja konferencija EACD – a sjajna je prilika za ostvarenje brojnih poznanstava, povezivanje s kolegama iz Europe i ostatka svijeta te stjecanje novih znanja iz područja dječje neurologije i (re)habilitacije.
EACD također ima i edukativnu web stranicu na kojoj možete pronaći mnoštvo članaka, knjiga, video predavanja, snimaka predavanja s prošlih EACD godišnjih konferencija i sl. Više možete pronaći na poveznici: http://edu.eacd.org/
Većina europskih zemalja ima nacionalnog EACD koordinatora, čiji je zadatak podržavati rad EACD – a na nacionalnoj razini, a zadužen je za komunikaciju, izmjenu iskustava i podršku stručnjacima u području neurorazvojnih teškoća. Popis nacionalnih koordinatora EACD – a možete pronaći na poveznici: https://www.eacd.org/national-coordinators.php
Poveznice:
https://www.eacd.org/
http://edu.eacd.org/ – EACD edukacija
https://www.eacd.org/national-coordinators.php – EACD nacionalni koordinatori
Nacionalni koordinator EACD – a za hrvatsku:
Hrvoje Gudlin, mag. fizioterapije
Kontakt: hrvoje.gudlin@gmail.com